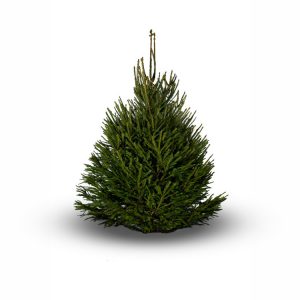 Norway Spruce (Picea Abies)
The traditional British Christmas tree accounting for 20% of all tree sales!
Strong and sturdy tree with an excellent shape
Broad spread, short light-green foliage and a classic pine fragrance.
Small sharp needles are prickly; not a family-friendly tree
Great ability to withstand cold and damp, excellent for outdoor display
Not a needle-fast tree
Available in sizes from 1 to 4.5 metres.
Firs
Pine
Spruce
Nordmann
Noble
Fraser
Lodgepole
Norway
Blue
Needle Holding


(without water)

5
5
5
5
1
4
Needle Holding


(with water)

5
5
5
5
2
5
Firmness Branches
2
3
3
5
3
5
Fragrance
5
5
4
3
3
3
Needle softness
5
5
5
2
3
3
Cost
2
3
3
5
2
1